There are many ways to get involved with Loma de Luz. Here are some of the opportunities available.
Pray
Pray for the ministries of Loma de Luz. For God's work, protection, and wisdom–we know the power of prayer.
Donate
Help the ministries of Loma de Luz by donating to the hospital's general fund, the school, or the children's center.
Needs
Help collect needed supplies for our ministries from your co-workers, church, and friends.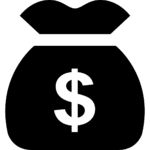 Raise Funds
Help us raise funds for many ongoing projects and needed equipment.
Become an Advocate
Would you like to help raise support by arranging a visit for an LDL missionary to speak at your church, your workplace, etc.?
Network
Follow us on Facebook, and Instagram. Help raise awareness of the ministries at Loma de Luz. Please feel free to share our posts!
When the passing world is done,
When has sunk yon glowing sun,
When we stand with Christ in  Looking o'er life's finished story,
Then Lord, shall I fully know – Not till then — how much I owe.
Even on earth, as through a glass Darkly, let Thy glory pass,
Make forgiveness feel so sweet,
Make thy Spirit's help to meet Even on earth,
Lord, make me  Something of how much I owe.
Amazon Smile: Choose The Cornerstone Foundation
AmazonSmile is a way people can support their favorite charitable organization every time they shop with Amazon, at no additional cost. 
When you shop at  smile.amazon.com, you'll find the same Amazon you know and love, but with the added bonus that AmazonSmile will donate a portion of the eligible purchase price to the charity of your choice. 
To help support The Cornerstone Foundation when shopping on Amazon.com follow these simple steps: 
Visit smile.amazon.com
Sign in with the same account you use for Amazon.com
Select The Cornerstone Foundation
Start shopping! Remember to checkout at smile.amazon.com to generate donations for your chosen charity.
AmazonSmile Charity Lists is a meaningful and easy way for you to shop and donate items directly to charities in need.
Simply find the Cornerstone Foundation, add items from our wish list to your cart, and check out – it's that easy.